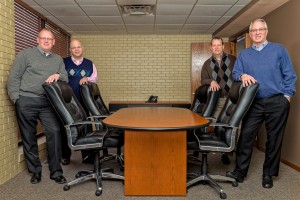 At VanderLugt, Mulder, DeVries & Elders, our mission is to be your trusted advisor that provides the services that remove the stress and hassles of minding your own business.
Our firm is proudly built on 5 core values:
Honesty & Integrity:  Always tell the truth…even if it costs you something.  Do what's right…especially when no one is watching.  Do the right thing because it's the right thing to do.
Communication: Share information and knowledge.  Anticipate.  Listen.  Acknowledge.
Respect: Think before you speak.  Consider the feelings of others.  Treat everyone with respect and courtesy even if delivering an unpleasant message.
Responsiveness: Deliver on commitments with timeliness and accuracy
Innovation: Think Big!  Don't be afraid to try.  Delivering creative ideas and solutions is vital to our future.
Learn more about our team
Email A Team Member